57 Sports Parent Truisms
You will sacrifice family dinners and outings so often that you forget how important they are.
You will never have a completely free weekend again.
You will be a glorified taxi driver.
No matter how hard you try, the inside of that glorified taxi, your car, will look and smell like a locker room.
You will drive with the windows down when carpooling kids home from their sports practices, no matter how cold it is.
Your kids will play to please you. And if that is the only reason they are doing it, it will make them miserable.
There will be times you believe that you would be a better coach than the one instructing your kid, but you will tell yourself and everyone else, you just don't have the time to do it.
You will ignore the tiny feeling you have that your kid is probably not that interested in a sport and make them play it for several more years.
You will look to your children's sports careers to make up for what yours lacked. You might not even know you are doing it.
You will judge how other people parent their kid's sports.
It will be easy to criticize another family for the amount of dedication and money they invest in their kid's sports and then rationalize how your child would be that good too, if you invested that much.
No amount of private coaching, bribing, threatening or negotiating is going to make your child love a sport.
The cream will rise. It's out of your control.
Just because your child is a star athlete in 2nd grade doesn't mean they will be in 6th grade. Just because they love a sport when they are 8 doesn't mean they will when they are 12.
You will think there's a chance they could be good enough to play in college.
You will force your kids to go to practices and play because you've already paid for it.
When they tell you they want to quit, you will tell them "no" and rationalize with phrases like "you have to finish what you started" or "you have to see things through."
You will figure out that some of your kids have "heart" and some don't.
The kids that have heart aren't always the talented ones.
You will swing on a pendulum of love and hate for your child's sports so drastically that it would seem certifiable.
You will monitor bed-times for a 12-year-old more closely than you did when she was a toddler so as to provide adequate sleep for the big game.
You will fear that if your child doesn't pick a lane and specialize in one sport that they will be left behind.
You will disappoint them when you least expect it. The one home run you didn't see when you had to step away and take a phone call will be what they focus on instead of the other 2 1/2 hours of the game you did see.
The gear will drive you crazy. Wet bathing suits; muddy cleats; stinky, smelly pads.
Keeping track of the gear will drive you even crazier. Since all you will see is dollar signs when your child loses a lacrosse stick or a baseball glove, you will spend far more time than you care to collecting your kids sports stuff.
You will find tiny little black balls all over your house. The traces of Astro turf will be on the floor, in the carpet and in your kid's sheets. Good luck if they play beach volleyball … oh the sand!
Your kids will cry when they lose a game or a championship and will need you to wrap your arms around them to silently reinforce that losing a game doesn't make them a loser.
It will feel good to your ego when your child is wanted … picked to be on the all-star team, asked to join the travel team, moved up to varsity.
You will hear yourself make excuses for you child's poor performance. He was tired; he's not used to playing that position; he usually makes that shot; he's sick.
When a relative or friend comes to watch your child play, they will stink it up.
You will have a secret competition with your brother's and sister's kids about who is more successful at sports.
Your kids will see the orthopedic surgeon several times a year.
Your dishwasher rack will be filled with Gatorade squirt bottles.
It will take extraordinary discipline not to critique, evaluate and tell your child what they could have done better after a game.
It will be challenging to keep your cool when your child is hit by an errant pitch or called for a foul they didn't commit because the ref is young and learning.
You will blame the referee and the coach.
When you do blame the referee and coach, your kids will repeat what they have heard you say at the most inappropriate time.
It will feel intentional when your child doesn't get equal playing time or is sent to the outfield every inning.
There will be times when you will want to punch other parents. Both on the opposing team and on your own team. Don't.
You will be in a bad mood when your kid's team loses a game.
You will find that there are few things better than inclusion in sports. That nerdy kid, who can't dribble the ball AT ALL, that you worry will weigh the team down, will actually teach your child more about life and humanity than you can imagine. The organic emotions kids feel when an underdog succeeds is beautiful.
There will be days you will be absolutely convinced that the madness needs to stop and you will feel desperate to skip all sports practices and curl up on the couch and watch a movie.
You will have to learn to like staying at Holiday Inns and Hampton Inns
You will be spending holidays and birthdays at that Holiday Inn because somehow, someone, decided one of the biggest club soccer tournaments of the year should be played on Thanksgiving or Easter weekend.
Despite all the hard work and complaining and those times you dreamed of just laying on the couch, you will actually be devastated when your child tells you they want to quit.
You will obsess over their pre-game food as though they were an Olympic Athlete heading into the Gold Medal match.
You will find a new friend circle and amazing people you would have never met otherwise.
You will struggle not to yell and think terrible things about your child while they are struggling during a game.
Whether they actually do or not, you will feel like your own parents, friends and co-workers think you are crazy and are constantly judging your lifestyle.
It will make you sad and frustrated that your child doesn't want to practice sports with you.
Sport laundry detergent will become your friend.
Your own mother will roll her eyes at you and say things like, "I don't understand parents these days, we just let you kids play outside."
You will allow your sick and fevered child to play in a game because it's the playoffs.
You will let your "somewhat" injured child play if the coach requests it and therefore will need a stash of Advil and KT tape.
You will care more about how they perform instead of how much fun they had, even though you know better.
It will take you a while to learn that winning isn't what it's all about. And that the greatest lessons will be learned from losing.
In the not-so-far-away future, when your kids go away to college or move out, you will long for the days of sitting in the grass watching a little league game or soccer practice and wish you could do it all over again.
More articles from Ilovetowatchyouplay.com that you might like:
My Daughter Quit Sports, And This Is What Youth Sports Parents Need To Know
The 6th Man Is Actually The Parent
Kids Tell Us The Truth About Sports Parents
9 Habits of Highly Effective Team Players
Are We Doing Too Much For Our Athletes?
Youth Sports Parents Come To Your Senses
There's Something Different About High School Sports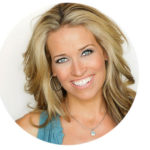 Alex Flanagan co-founded I Love to Watch You Play in 2015. She was flying home from an NFL work assignment when a learning specialist, who was sitting next to her, shared five reasons she shouldn't feel guilty missing her son's game. She shared their conversation on her own website, alexflanagan.com, and the response was so overwhelming it inspired her to create ILTWYP to help parents like herself navigate youth sports.