How To Get Rid Of The Smelly Funky Athlete Stink
By Alex Flanagan
It is one of the ugly realities of youth sports … the smell of funk!
I'm not one of those moms debating how to have the "honey, you smell" conversation with my kids. I won't let them leave the house if they are not wearing socks with their shoes and don't hesitate to demand they take a shower … to which they joke, "oh mom, get over it, you are so OCD." (Which I kind of am, so I often back down.)
Recently my husband suggested I might give my kids a complex if I keep on hounding them about smell. So I asked Sports Psychologist Sam Maniar if that was actually even possible.
"Can you give a child a "complex"?, He wrote in reply to my question, "Well, you certainly can make a child sensitive and anxious about it. If it gets to the point where they start avoiding activities or people because of the anxiety of being smelly, then I would label it a "complex." .
I certainly don't want to do that! After all, it's natural for kids to smell. And it's natural for parents to obsessively seek out smell-fighting products and try every crazy old wives' tale they can find to try to get rid of the reek. My underground network offered some practical and hysterical advice that is definitely worthy of sharing.
15 Signs Your Child Is On An Elite Team
HOW TO FUMIGATE YOUR KID'S BODY FUNK – 12 PARENTS SHARE THEIR TRICKS
"If you're interested in a totally new approach to body odor, check out ‪motherdirt.com. Trying it on teens might be the ultimate test!"
"I keep lavender oil in my car console. A dab under my nose when I pick up the gang from lacrosse and I'm in Giverny, not smelling the stank! Also, for girls, Ivivva makes no stink shirts. Really."
"Mine beg for the Axe shower gel and deodorant. Axe odor is preferred over the teen stench, so I shouldn't complain."
"Our family uses Milk of Magnesia for underarm deodorant. Look it up. Best thing ever. No aluminum or cancer causing elements! Been using for over 10 years."
"I'm addicted to GloveStix! They are little sticks you put in shoes, gloves, whatever. And they absorb the smell!
"I use Tom's Natural for deodorant, but the underarm smell is NOTHING compared to the shoe stink. I put Bounce Dryer Sheets in their shoes overnight."
"Most commonly used in our house is Old Spice (Bearglove, Swagger, & Citron) however each has a backup of Speed Stick. We stay away from the spray versions & only use the stick kind."
"As you know, there is no nastier smell than hockey gear. Cleargear.com is such a great solution, because it's very hard to hand wash the gear after every practice, and even then it's tough to get the bacteria out! We love the clear gear spray. It's got a strong spray bottle (others we've used weren't that great).  Also, I like that it doesn't have a strong perfume smell. We are going to Hockey Camp this week, and we will be using it everyday.
From my Naturopathic Physician friend, Adam Rinde, "this is the one I recommend to all my patients. It's funktastic." ‪http://earthsciencenaturals.com/category/31/Body.html
"For soccer gear we use Fresh Wave. I stick the "pearl" baggies in each goalie glove and each cleat … sure does help … as for body, lots of Axe and Old Spice products!"
"Choosing leather bottomed shoes is less stinky than synthetic ones, and not wearing the same pair daily would be better for the stink to go away (die, bacteria, die!) I also use baking soda in the wash. Just throw in a scoop."
Sign them up for swimming, water polo, diving…The benefit of water sports is that they are in the water often… which keeps them clean!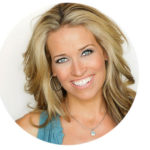 Alex Flanagan co-founded I love to watch you play in 2015. She was flying home from an NFL work assignment when a learning specialist, who was sitting next to her, shared 5 reasons she shouldn't feel guilty missing her son's game. She shared their conversation on her own website alexflanagan.com and the response was so overwhelming it inspired her to co-create ILTWYP to help parents like herself navigate youth sports.