The Hidden Things Coaches Look For When Recruiting an Athlete
By Alex Flanagan
What are The Hidden Things Coaches Look For When Recruiting an Athlete? Ohio State assistant and running backs coach Tony Alford has a reputation for being one of the best recruiters in college football. Twenty-plus years of coaching experience has given him a knack for identifying and evaluating potential and understanding the hidden things coaches look for in an athlete. Alford knew Cowboys sensation Ezekiel Elliot had the intangibles to become a huge success after he first sat down with Zeke when he was still in high school.
Alford is also a sports dad who believes it's imperative parents put people around their kids that can articulate the message they want them to hear. When it comes to his own three children he says, "I ask this question. Who's touching them everyday? Who is putting things into their heart and mind? I want to know who's around my kid and what they are saying around my children."
9 Signs Your Child Is Suffering From Burnout
I first met Alford when he was an assistant football coach at the University of Notre Dame and have kept up with him over the years. Now coaching on an Ohio State team that is one win away from playing in the College Football National Championship, he is a busy man. So I was more than grateful that he made time to chat with Ilovetowatchyouplay recently. In our hour-long, 5 a.m. conversation, he shared some of the secrets of what he looks for when he's evaluating young athletes … and their families.
5 HIDDEN THINGS COACHES LOOK FOR WHEN RECRUITING AN ATHLETE
How recruits communicate with their parents and siblings.
Often it is the nuances that get noticed. Alford recruited Dallas Cowboys rookie sensation, running back Ezekiel Elliot. One of the things that stood out to him when he visited with Elliot's family was how they interacted with each other. "What I remember sitting down and talking to that family in the recruiting process was the admiration, love and respect they had for each other," says Alford. It's the subtle things Alford looks for when he's sitting in a recruit's home. "It might just be a gesture of mom slapping her son on the knee, just patting him on the knee when they are talking or when they sit down and they have a whole room they can sit in but they all sit down scrunched up against each other all on one couch. Things like that show up. For Alford, a recruit that cares about and respects his family is more likely to care about and respect his teammates and coaches.
Who will be their support system?
A good support system is essential to anyone's success, especially a young athlete. Alford wants to know who will be a recruit's sounding board when obstacles arise or they have to make decisions. "Not to tell them what to do, but to have a conversation with them about how they are going to do it," says Alford. "Are they on their own or do they have some sound adult advice to bounce things off of? Do they have adults around them that are going to help guide them? Because obviously as adults we see things a little differently than teenagers do."
What is the parent's focus?
The list of players from Ohio State that have made it to the NFL is long. In fact, the Buckeyes rank 2nd for having the most first-round picks in the history of the NFL draft. Parents naturally might hope their child could make it to the pros if they have a successful college career, but Alford says it's a huge red flag to recruiters when a parent's primary goal is getting their son to the next level. Alford questions the priorities of a parent who only wants to talk about their child playing in the NFL. "How about making your son a better man?" is the question Alford wants to see parents asking about. "Are you focused on your son being around the right people? Are you focused on your son being around people that are going to push him to be the best person he can be? Our jobs are to coach football, so we are going to get everything we can as an athlete. But we are also going to push them to be a better man."
How involved are parents in their child's sports career?
It's easy to spot a parent that is too involved, says Alford and when he does, he has to decide how to navigate those waters. "I think parents should ask questions, but I want to hear the KID talk. Can he articulate what he is doing? Can he look you in the eye or does everything have to be deferred to the parent? Is the parent the one doing all the talking? To me, that is a problem. Because when you get on that campus, you are going to be the one I'm talking to. I'm not going to be talking to your mom and dad or your aunt and uncle or your mentor every day."
A parent whose kid is never wrong.
"If it's the coach's fault, the teacher is screwing them, someone is always screwing the kid and the kid is never wrong, that is a red flag," says Alford. Part of coaching is evaluating a player's performance and making corrections in order to improve it. A child who can't process constructive criticism isn't going to be coachable. One of our jobs as parents is to correct and redirect our children's behavior. Not only should parents be able to teach their children how to properly process criticism, instead of saving them from ever hearing it, Alford believes it's important for kids to hear both positive and negative feedback from other adults too.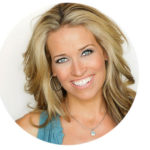 Alex Flanagan co-founded I love to watch you play in 2015. She was flying home from an NFL work assignment when a learning specialist, who was sitting next to her, shared 5 reasons she shouldn't feel guilty missing her son's game. She shared their conversation on her own website alexflanagan.com and the response was so overwhelming it inspired her to create ILTWYP to help parents like herself navigate youth sports.