Sports Parent Larry Fitzgerald
By Alex Flanagan
Usually it's the parent giving young athletes advice on how to play their sports. But in Larry Fitzgerald's family the tables are often turned. "Dad, why don't you make catches like Odell Beckham," advised Fitzgerald's 8-year-old son Devin as a way to fix the Arizona Cardinals' disappointing 1-3 start to the 2016 season. Fitzgerald, always the good sport, lightheartedly laughed recalling the conversation.
Little Devin can be the future Hall of Fame wide receiver's biggest couch coach. "I wouldn't say he's critical, like you should be doing this or you should be doing that; he's more like 'dad, these kids are giving me a hard time, they said you guys were supposed to win the Super Bowl this year. They are killing me at school,' typical kid stuff like that," says Fitzgerald.
Devin plays both football and travel baseball. His 13-year NFL veteran dad keeps his lips sealed when he's on the sidelines watching his son and says the sports parents who don't drive him crazy. "The parents are nuts," says the father of two boys. " Let them have fun. Parents burn their kids out on sports worse than anything. I go to his games and I never say anything to him." Fitzgerald does have one rule. "I only ask him to do one thing at his age and that is to give me great effort, give me everything you got and if you win that's great, if you lose that is fine too, but just give me great effort. It's not so much about the wins and losses, but it's about creating good habits at that age."
Growing up in Minnesota, Fitzgerald remembers always being able to see his dad, Larry Fitzgerald Sr., who is a sportswriter, sitting on the sideline during practices watching everything. On the ride home the older Fitzgerald would offer his two-cents to his son. But when they once brought the conversation into the house, Larry's late mom, Carol, decided discussions about her son's sports performances would from then on be off limits.
MORE 9 Things Good Sports Parents Avoid
"I was in 9th grade and my dad and I got into it about something he said and I thought he didn't really know what he was talking about and my mom, she didn't like that" recalls Larry. "She said that was it, no more talking about sports in this house and that was our thing, we didn't' discuss it anymore. When I walked in the house he was dad, I was son and that was it. We talked about school and behavior and whatever was going on in life, but we never could discuss sports."
Carol Fitzgerald died of complications from breast cancer in 2003, but Larry is carrying on her sports parenting legacy with his own two boys. His advice to his peers … "Everybody has their own calling. There are so many different circumstances that dictate who makes it and who doesn't. What I love about sports is that it teaches you so many great values that are going to be a catalyst for anything you do in life."
MORE What Parents Can Learn From Ron Rivera's Benching of Cam Newton
Like the lesson of never settling for second best. "These kids now don't understand," vents Fitzgerald. "My son lost a championship game last year and got a trophy and I thought, you don't get a trophy for finishing second. I got an NFC championship ring and I've never worn it, not one time in my life. I got it and I threw it in the safe. It's a ring that to me signifies losing. If I won a Super Bowl that would be different. I don't' believe in celebrating mediocrity."
Time may be is running out for Fitzgerald to get the ring he would wear and chances are getting back on the road that will take the Cardinals to the Super Bowl will take more than a few Odellesque catches. But don't worry Devin, that won't keep your dad from trying.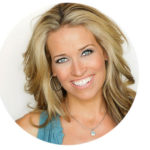 Alex Flanagan co-founded I love to watch you play in 2015. She was flying home from an NFL work assignment when a learning specialist, who was sitting next to her, shared 5 reasons she shouldn't feel guilty missing her son's game. She shared their conversation on her own website alexflanagan.com and the response was so overwhelming it inspired her to create ILTWYP to help parents like herself navigate youth sports.
MORE FROM ILTWYP 
What To Do When Your Child Doesn't Want You At Their Game