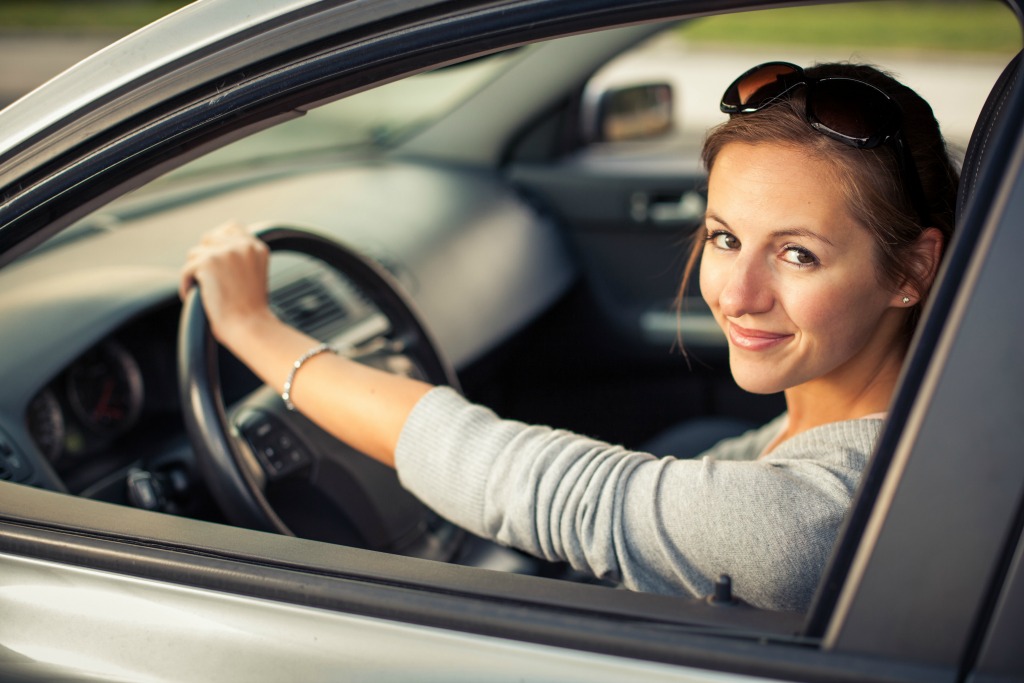 Sports Parenting Advice: What To Do When Your Child Doesn't Want You At Their Game
By Alex Flanagan
"How is it going?" my friend texted me from the parking lot, looking for an update on how her child was playing.
"Good, they're up a goal," I said, puzzled why she would honor her 9-year-old's request to stay in the car instead of watching his game.
"He doesn't want me there," she had explained earlier.
"What am I supposed to do?" she said, asking a group of us moms, surely knowing we'd instantly be questioning her parenting skills.
"How about just go!" demanded one mom, "you're the parent, you get to decide. What is he going to do?"
Then another chimed in, "tell him it's not his choice!" This one kind of made me chuckle. So many of us parents believe it's our right to be part of our children's sporting experiences. But just because we want to doesn't necessarily mean we can or should.
The last mom tried to put a positive spin on it, "lucky duck! You get to answer text messages and read your magazine while the rest of us are guilted into sitting through 60 minutes of soccer."
Turns out it is actually not uncommon for kids to want their parents to stay away. Just not all of them are able to vocalize it so succinctly.
MORE: 9 THINGS GOOD SPORTS PARENTS AVOID
It shouldn't actually be so surprising. Imagine how your child would react if you carefully watched them take a test at school, with oohs and ahhs, intermittently adding your two cents, "Think harder," "Focus!" "Answer that question faster!" You. Would. Never!
Even if you're the silent observer type, I don't know a single kid who would want their parent looking over their shoulder during a test.  It's not all that different when it comes to playing sports.
According to Mental Skills Expert and Consultant Mara Smith, sitting in the car, like my friend did, is the right thing to do. "Respect the kid's wishes without too much push back or discourse," advises Smith. Give the child some time (more than one game) to see you are respecting their wishes and that will make it easier to start the conversation.
It's important to evaluate whether or not your child is having fun and enjoying playing or if they are anxiety-ridden and if so, why? "There are a number of reasons a child might not want a parent at their game," says Smith. "It may be that a child doesn't want the added 'pressure' (real or perceived) of his mom or dad being there. They may be afraid of a parent being present for a poor performance. Perhaps there is yelling (or none), parent coaching (or none), difficult conversations post game (or not), but the child is trying to exert some sort of control – it may be the only thing they feel like they can control."
MORE: WHO'S TO BLAME FOR THE DECLINE IN MULTI SPORT ATHLETES
It is important to try to uncover the reason a child doesn't want their parent there. "There are a lot of different factors that a young athlete recognizes – performance, behavior, attitude – and everyone affiliated with their sport brings a different dynamic to each of these," explains Smith. "When they sense something is off, it is hard for them to know how to manage it. With time and patience a parent can usually get to the 'real' reason and often, that conversation brings assurance and resolution. It's following their timeline that is often the hardest thing!"
Chances are my friend will be invited back to watch in time. Until then she's doing her best not to be offended or defensive. Every now and again checking in to see if it's time for her to join the crowd. Until then, she is making the most of her hour of alone time in the car.
Alex Flanagan co-founded I love to watch you play in 2015. She was flying home from an NFL work assignment when a learning specialist, who was sitting next to her, shared 5 reasons she shouldn't feel guilty missing her son's game. She shared their conversation on her own website alexflanagan.com and the response was so overwhelming it inspired her to c0-create ILTWYP to help parents like herself navigate youth sports.
MORE ARTICLES YOU MIGHT LIKE FROM  ILTWYP:
WHAT PARENTS CAN LEARN FROM RON RIVERA'S BENCHING OF CAM NEWTON