Each month, sport & performance psychologist Dr. Sam Maniar will answer readers' questions pertaining to the intersection of parenting, sports, and psychology.
Dear Dr. Sam: My 12-year-old basketball player seems to struggle in games. The coach tells us that my son is one of the best players on the team in practice but doesn't show it in games. Needless to say, we are all frustrated because he truly loves the sport. What should we do? – A.N., Ohio
Dear A.N.: Believe it or not, this is a pretty common struggle for athletes of all ages. The first thing I would suggest is to talk to your son. Is he aware of the discrepancy? If he is, what does he think is going on. It's important to understand his experience and perspective, and it is also important to reassure him that this happens to many people.
It's equally important for him to be part of the solution, so I would also ask him if he has any ideas on how to overcome it. An excellent place to start is to have him describe what is going on with his body and mind when he performs well compared to when he performs poorly. The goal of this is to become more self-aware and to learn to self-monitor physical and emotional responses. In the end, he wants to replicate the conditions for good performance and avoid the situations for poor performance. 
Before trying to 'fix" the problem, ask him if he'd like your help. If no, respect it and allow him to work through it on his own. If yes, you may find some of my past columns on anxiety or confidence to be helpful.
Lastly, do not assume that the issue is anxiety or confidence per se. There may be other things at play, such as an overly-vocal (or critical) parent or teammate or unrealistic expectations. This is why it's essential to understand his experience before moving forward with solutions.
Handling Overcritical Coaching
Dear Dr. Sam: Help! I have a 16-year-old daughter who plays competitive soccer. Both my daughter and I are struggling with her coach. He is constantly criticizing her performance, and now she is afraid of making mistakes. I see her playing much more timidly, and I worry that this will impact her playing time. Do you have any suggestions? – Anonymous, California
Dear Anonymous: This can be tough for a parent because our natural response is to protect our children. Therefore, we can become overly critical in response to the feedback the coach is providing. Before doing anything, it's essential to be aware of this dynamic. Despite how you feel about the coach, remain as objective as possible when discussing him in front of your daughter. That doesn't mean you should necessarily defend him. Instead, help your daughter look at the feedback differently. In psychology, we call this reframing.
Why does she think the coach is providing her with so much feedback? Perhaps it is because he sees potential in her. If he didn't know she was capable of improvement, he wouldn't waste his time with feedback. The time to be worried, then, is when the coach stops providing feedback.
Sometimes it is helpful to understand that the coach doesn't always have time to think about how to best deliver the feedback. When I work with athletes, I suggest that the feedback's content is like a peanut, while the manner of delivering the feedback is like a peanut shell. Just like when eating peanuts, throw away the shell and keep the nut.
As for fear of making mistakes, a good place to start might be my column on growth mindset. I often find that athletes who fear mistakes are operating from a fixed mindset. Remember, mistakes are the teacher; without mistakes, we can't improve.
If this doesn't work or honestly believe the coach is being unfairly and/or overly-critical, it may be necessary to speak with the coach. At your daughter's age, though, she should be the one to bring it up to the coach. As a parent, help her prepare by figuring out what to say and how to say it but empower her to speak with the coach. In these situations, speaking (as opposed to texting or emailing) is most effective. It can also help if she goes into the conversation with questions to better understand instead of accusations. Lastly, it may help if she has suggestions on what would be more helpful going forward, as opposed to complaints about the past.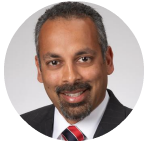 Dr. Sam Maniar is the Founder & President of the Center for Peak Performance, LLC, where he and his team provide sport psychology and business consultation. He has worked with thousands of professional, college, and school-aged athletes and teams, including the Cleveland Browns, Ohio State Buckeyes, and the Chicago Cubs. If you would like Dr. Sam to answer your question in a future column, send it via Twitter to @sam_maniar (also be sure to use the hashtag #AskDrSam) or email questions to smaniar@c4pp.org, and use "Ask Dr. Sam" as the subject.