By Alex Flanagan
Every year we come across a few youth sports products our kids or their friends can't live without or desperately want to buy. Here is our list of some of the best gifts this Holiday Season for sports loving kids. We've tried to put links to the product website or amazon or both to make shopping easy on you.  You can hover over any image and click on it to be taken to a site where you can buy it.
The perfect stocking stuffer or gift topper. Socks that can be worn everyday or to add a little flair to any uniform. Give a pair of socks with your child's favorite NFL, MLB, NBA or college team on them. $18.00
Carry everything in this bag that comes with either wheels or as a backpack. Everything has it's own place for storage.  There is a compartment for shoes, two pockets that will hold up to four bats and room in the main compartment for your gear.  Boombah makes a rolling version or without the wheels it is made as a backpack. The company does not recommend the bag for catchers. $69.99/$79.99
Want to make head protection cool?  The S lacrosse helmet is coveted by lacrosse players and worn by some of the top Universities. The S is new for the 2018 season. Cascade is the leading helmet manufacturer in lacrosse and their top of the line helmet isn't cheap.  This is the Mercedes of lacrosse helmets, but we think head protection is a priority and where you should spend your money. The S can be customized with team colors. $289.99
We love these cozy and affordable boots for your water bugs.  Great for anyone getting out of the pool like water polo players and swimmers. Won't pinch your pocket book like UGGS will.  $31.67
Turn one of your own photos into a Fathead!  Just upload a photo, chose a size and a custom die cut vinyl print, mural or big head. You can also order a name, which is a cool touch to any bedroom. Prices range.
Not sure if these actually reduce the incident of injury, but kids love them and they are super cool right now to wear under basketball shorts.  Popular with NBA players. They do allow kids to flop or slide on the court without banging up their knees. Extended length protects against scrapes and scratches.  $39.99
When we asked parents for a piece of equipment they couldn't live without the Sisu mouth guard was a popular response.  Thinner than other mouth guards. Custom and remoldable fit. It can be used with braces! $19.99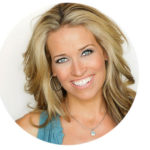 Alex Flanagan co-founded I love to watch you play in 2015. She was flying home from an NFL work assignment when a learning specialist, who was sitting next to her, shared 5 reasons she shouldn't feel guilty missing her son's game. She shared their conversation on her own website alexflanagan.com and the response was so overwhelming it inspired her to create ILTWYP to help parents like herself navigate youth sports.