By Alex Flanagan
Adidas has some of the coolest cleats on the market right now. The company's line of Adizero 5-star cleats are all the rage among style conscious young athletes. Not only will your child love a shoe that showcases his or her true identity, but these stand out shoes will make spotting your kid on the playing field a whole lot easier. If you need practical advice on cleat buying, click HERE, but if you want to let your kid show a little flare on the field then find the cleat below that best matches their personality.
Cleats To Match Your Kid's Personality
FULL OF FLARE:
ADIDAS ADIZERO 5 STAR 6.0 UNCAGED CLEAT IN LEOPARD-WHITE-GOLD-METALIC

Specifically made for speed these ultra light shoes are said to absorb impact as the athlete runs. Best for positions that don't need a lot of traction, this lightweight shoe is perfect for quick cuts and sprints.  These super stylish cleats are marketed to "playmakers".  Which means they are best suited for skill positions like wide receiver and cornerback. We like the Chetah for the kid full of flare.
UNPREDICTABLE AND CAN RUN HOT:
ADIDAS ADIZERO 5 STAR 5.0 MID UNCAGED CLEAT IN DEVIL BLACK. 
IRONSKIN toe box for added durability and protection. Heel cup locks the foot in place. Lightweight 5-STAR FRAME with optimum traction zones for maximum, multi-directional speed.
FEARLESS:
ADIDAS ADZERO 5 STAR 6.0 UNCAGED CLEAT IN SHARK AND DRAGON
The shark and dragon cleats represent the kid who is fierce in everything he or she does and won't compromise.  A fearless athlete. We love the work ethic the shark represents on this shoe. Both the shark and the dragon symbolize something subtle and elusive, mystical creatures with incredible power.
(ILTWYP participates in the Amazon Affiliate Link advertising program and will receive a small percentage of any items purchased)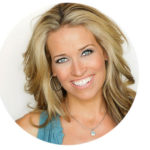 Alex Flanagan co-founded I love to watch you play in 2015. She was flying home from an NFL work assignment when a learning specialist, who was sitting next to her, shared 5 reasons she shouldn't feel guilty missing her son's game. She shared their conversation on her own website alexflanagan.com and the response was so overwhelming it inspired her to create ILTWYP to help parents like herself navigate youth sports.