By Alex Flanagan
Want to make Christmas a huge success for your young athletes? We've got an awesome list of the trendiest go to gifts of 2016. We've leaned on our most influential and coolest sports families to compile a brilliant curated list of the best gifts this Holiday season for your sport loving kid. We've also thrown in a few gifts for the parents in case you are in need of a great present for your sporty spouse.
JUST KEEP SWIMMING BRACELET FROM MANTRABAND
These simple bracelets from Mantraband are awesome!  You will love all of the thoughtful sayings engraved on the bracelets and each one comes packaged with a message. For the kid who loves the pool this bracelet has double meaning, but there are dozens of other messages available. Pair it with another inspirational saying. They come in gold, silver or rose gold. $35.00
This one is great fun for the whole family.  As the website says, "If volleyball and foursquare had a baby it'd be called spikeball.  It serves multiple purposes…one friend uses it with her kids to improve their reaction time.  If you really want it for that, the company sells the Road to Victory Kit. $120.00
UNDER ARMOUR CURRY 3 BASKETBALL SHOE IN LUNAR PINK
This is the shoe my son wants for Christmas.  Pink is no longer just for girls, it's trending for boys too! I think the trend has been set by NFL players wearing pink to raise awareness for breast cancer. Now Steph Curry has a pink shoe for kids! Let's face it, ANYTHING with Steph's initials on it is cool right now. The blue version of this shoe is also awesome. $114.19
For your Surfers, swimmers, divers and water polo players.  One of my friends calls it her "lifesaver".  Keeps kids warm when they are not in the water. Windproof, water-proof and lightweight. Soft and warm! $149.00
IVIVA FLY TECH SHORT OR LONG SLEEVE TEE 
This stretchy, seamless shirt is beloved by pre-teen and teenage girls. Iviva makes it in both short and long sleeve. The little sister of popular workout brand Lululemon, Ivivia is one of the hottest brands out there for girls up to size 14.  My daughters love everything Iviva, but especially these shirts. $44 and up.
It's the hottest bat on the market. My friend and former MLB player Mike Sweeny swears by it and also recommends Cheap bats as a great place to buy it online.  It's made of 100% TCT Composite material, which means it's lightweight and easy to swing. It's pricey, but we've talked to alot of people who say it's worth the money. $279.95
This portable and lightweight piece of equipment will make it as if your child is playing with an entire soccer team! The net rebounds and rolls the ball to your player as if it was being kicked to them. Awesome piece of equipment for getting your child extra reps on their own. $119.99
UNDER ARMOUR STEPHEN CURRY OFFICIAL BASKETBALL
My son and all of his friends are obsessed with Stephen Curry. What I love about this basketball is it is blue, so we don't lose it! It makes it much easier to seek this basketball out when we leave the gym. Hopefully too many of our friends don't get it.  $24.99
All of my friends SWEAR by this chair.  There isn't another one that even comes close to comparing.  The Renetto folds up into a pack that you can carry on your back. It has pouches for phones and magazines and of course, cup holders. It  has a brillianttly easy to pop up canopy with flaps on the side. It will enhance all of your youth sports viewing. 🙂 It comes in a bunch of different colors and a youth version for the kids.  $69.95
HYDRO FLASK 32 oz. WIDE MOUTH W/ STRAY LID
Forget Swell bottles, this is by far my favorite water bottle on the market! It was one of the best birthday presents I received this year.  All three of my kids are constantly trying to steel it away. It keeps things cool for days and it doesn't sweat (which is huge when you live in a place like Southern California. It comes with 2 lids, including a straw.  I LOVE the straw. I take this to yoga, on trips and carry it around in my car all day.  It's the perfect gift for any adult or kid.  I like the 32 oz. wide mouth, but there are a variety of sizes. $44.95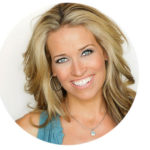 Alex Flanagan co-founded I love to watch you play in 2015. She was flying home from an NFL work assignment when a learning specialist, who was sitting next to her, shared 5 reasons she shouldn't feel guilty missing her son's game. She shared their conversation on her own website alexflanagan.com and the response was so overwhelming it inspired her to create ILTWYP to help parents like herself navigate youth sports.