By Alex Flanagan
The Long family must have a special sort of sports gene. Chris Long is a former NFL defensive end, he played 11-seasons in the league. His father is NFL Hall of Fame defensive end Howie Long and his brother, Kyle, played guard for the Chicago Bears for seven seasons. So how does Chris feel about his first child following in the family's football footsteps? It might not be his first choice for his son Waylon. After all, it wasn't the sport Chris dreamed of playing growing up. Chris has some time before he'll face some of the more serious issues that come when your kids play youth sports, but that hasn't stopped him from pondering what kind of sports parent he wants to be. The proud new dad recently shared with me five things he'll apply from his own childhood that he thinks were responsible for his sports success.
THE BEST WAY TO GET YOUR CHILD TO FOLLOW IN YOUR FOOTSTEPS IS TO LET THEM TAKE THEIR OWN PATH.
Chris Long doesn't remember his dad, Hall of Fame football player Howie Long, ever trying to orchestrate his youth sports career. "When I was a kid, my parents didn't push me toward any one thing and my dad certainly could have pushed me, but actually he did quite the opposite," says Chris. "I would give this advice to dads who really want their kids to play football – Don't push it!"
PRIORITZE ATHLETIC DIVERSITY.
Translation — Let your kids play lots of different sports. Long played four sports all the way through high school. Lacrosse, baseball, football and basketball. He credits the diversity of his sports resume with his development as an athlete. "The more sports you play, the more you can improve different skills," says Long.
MAKE IT ABOUT THE EXERCISE.
"Above all else teaching kids good habits, as far as being active, is going to carry them farther in life than a high school, collegiate or pro career," Long believes. "That is what it is all about, making sure your kids are active; diversify them athletically with different skills. If they become a pro athlete, great. Playing a lot of sports will help. Nearly one in 3 children and teens are overweight or obese. Lack of physical activity contributes to the epidemic and inactive kids become inactive adults.
PICK THE SPORT YOUR KIDS ARE BEST AT, NOT WHAT THEY'RE MOST PASSIONATE ABOUT.
Longs's favorite sports were lacrosse and baseball. He wanted to be a baseball player and actually focused on baseball and lacrosse toward the end of high school, but eventually he says he got too strong for baseball and decided to put all of his efforts into football. "I think every kid wants positive reinforcement and wants to succeed, so I that's what I think deciding to play football was all about for me. It wasn't about it necessarily being my favorite sport, I remember loving it, but it came down to what was I best at," says Long. I became 250 pounds my junior year and I was getting too strong to hit the curve ball. When my body started changing, I realized football was the best sport for a 6'3", 255-pound kid."
KEEP IT ALL ABOUT YOUR KID.
Howie Long coached Chris in youth sports and Chris says his dad had good balance, "He knew how to stay out of it and also give his two cents," says Chris. "For him it wasn't about being visible there, he would just give pointers and hang in the back." Father and son did butt heads a few times, but that's not what Chris remembers most about having his dad as a coach. "I think for parents it's important to realize it's not about them, it's about your kid and I will try and do that with my son, Waylon." As for whether or not 7-month-old Waylon will grow up to play football like his dad and granddad … "I hope he plays soccer," Chris says, laughing out loud, "That's where the money is. I hope he plays in the Premier League."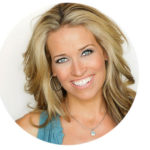 Alex Flanagan co-founded I love to watch you play in 2015. She was flying home from an NFL work assignment when a learning specialist, who was sitting next to her, shared 5 reasons she shouldn't feel guilty missing her son's game. She shared their conversation on her own website alexflanagan.com and the response was so overwhelming it inspired her to create ILTWYP to help parents like herself navigate youth sports.