How NFL Player Danny Amendola Didn't Let Height Affect Ability
By Alex Flanagan
Patriots wide receiver Danny Amendola's approach to how he plays sports hasn't changed since he was 8-years-old. Amendola was raised in Houston, where his dad Willie was a high school football coach and a teacher. Paying attention to the fundamentals and discipline were the most important things in the Amendola household, no matter what sport you were playing.
What that meant was getting really good at the basics, always practicing proper technique. "In football it was blocking, catching, tackling; in baseball, hitting and fielding. The everyday things, the fundamentals, that's what was stressed at a young age," recalls Amendola.
In his 8th year playing in the NFL, the basics are still a big point of emphasis for Amendola and the team he plays for, the New England Patriots. "We still practice, when we feel like we are not playing good football, at the professional level, that if we go back to the basics, the fundamentals, everything else will happen."
Catching the ball with good technique, blocking with good technique, throwing with good technique are still top of mind for Amendola. But for a kid who grew up in a state where youth sports are treated much like a religion, being a successful athlete required more than mastering his football fundamentals.
Amendola started running and working out with his dad when he was 10-years-old. Even back then he knew being disciplined in what he did off the field was just as important to his success as what he did on it. He dedicated himself to things like training, preparation and nutrition at a young age.
When he was told he was too small to play football in high school, and then in college and again in the NFL, it was fundamentals and discipline that earned the now 5'11, 190-lb. wide receiver a roster spot every time.
"I've always had to stand out in other ways. Whether it be I catch everything that comes my way, or be quick. Obviously I'm not going to jump over someone like Randy Moss or Megatron, so you have to stand-out with what you are given. "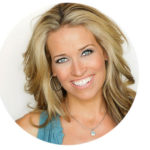 Alex Flanagan co-founded I love to watch you play in 2015. She was flying home from an NFL work assignment when a learning specialist, who was sitting next to her, shared 5 reasons she shouldn't feel guilty missing her son's game. She shared their conversation on her own website alexflanagan.com and the response was so overwhelming it inspired her to create ILTWYP to help parents like herself navigate youth sports.