By Alex Flanagan
This Sunday, Father's Day, Golden State Warrior Head Coach Steve Kerr could win a seventh NBA championship, his 2nd as a head coach. He's already been named the NBA's 2015-2016 Coach of the Year after leading his team to the most wins ever in an NBA Season. But if the streamers fall in Oakland on Sunday, don't expect Steve to cut loose in the confetti. He'll be the one pushing his players to the forefront and shying away from the spotlight. It's a practice that hasn't gone unnoticed by Kerr's daughter Maddy, a volleyball player at the University of California, Berkeley, who says it's her dad's humility, not his accomplishments, that has had the biggest effect on her.
There are a lot of lessons fathers can teach their kids through sports. A lot. But which ones will resonate with your children and be remembered long after they become adults? Along with Kerr's daughter Maddy and his son Nick, in honor of Father's Day, we asked some of the sports world's most influential figures to share with us the most important sports lessons they learned from their dads.
THE MOST IMPORTANT SPORTS LESSON I LEARNED FROM MY DAD
TREAT PRACTICE LIKE A GAME: "Best sports advice from my father … I remember in fifth grade football, we had practice. I don't think I ate anything all day. I maybe had one tortilla. I showed up to practice light headed. He was the coach. Obviously, I couldn't practice. He yelled at me in front of all the kids, made an example of me. He made me sit on the sideline, hydrate and go home. Then gave me a lesson in the car ride home about, 'Hey, practice is important. You have to show up. You have to eat. You have to do everything important you would do for a game. For practice, you must respect that.' Treat practice like you would a game." Andrew Luck, Quarterback, Indianapolis Colts


YOUR BEHAVIOR OFF THE FIELD MATTERS: "My father was in public life and he traveled frequently when I was growing up, but he always made time to come to my games. It was incredibly meaningful to me to have his support. The fact that he was there on the sidelines gave me the confidence that I had his support in everything I pursued off of the field. That is something I have carried with me in life, and I work hard every day to give that same level of support to my daughters. … I just wanted to make him proud. But I also knew that how I conducted myself off the field mattered more to him than what I did on the field." Roger Goodell, NFL Commissioner

DO THINGS RIGHT THE FIRST TIME: "The biggest thing that I learned from my dad was discipline and how important it was to do things correctly. I worked for my dad at his service station and there was a standard of excellence, a perfection. If we washed a car and there were any streaks, my father would have you do the whole thing over again. The navy blue and black cars were always the hardest because the streaks were so hard to get off when you wiped them off. There are probably a lot of things that carry over to what I do now in coaching that I learned from working for my dad years ago. I learned that it was a lot better to do it the right way the first time." Nick Saban, Head Football Coach, University of Alabama
IT DOESN'T MATTER WHO GETS CREDIT WHEN YOU'RE PART OF A TEAM: "I've watched my dad listen to every member of his coaching staff, to the players and to countless people in lower positions than his. He keeps an open mind and doesn't care where a good idea comes from; if it works, he will use it. He is secure enough in his ability that he stands out of the limelight and lets others shine. I am definitely not as humble as my dad, but I do try to be a team player. When you're on a team, everybody has the same goal: to win. If you achieve that goal, who cares how it happened? I'm a million times happier if my team wins and I have a horrible game than if we lose but I play great. Though we've never explicitly had this conversation, I can attribute these characteristics to my dad's influence." Maddy Kerr, University of California Berkely volleyball, Daughter of Warriors Head coach Steve Kerr
IT ISN'T ONLY ABOUT YOU: "My dad has always stressed the importance of playing hard even when shots weren't falling. He taught me that I have a responsibility to my teammates even if I was frustrated with my own play." Nick Kerr, University of California, Berkely Basketball player, son of Warriors Head Coach Steve Kerr
IF YOU ARE GOING TO DO SOMETHING, DO IT ALL THE WAY: "From mowing the grass to making the bed to practicing football. Don't do anything just with half effort. That applies in football and life and anything you do, family, faith; if you want to do something, do it all the way and more specifically from a football and quarterback perspective it was, rather clearly – don't throw the ball to the other team." Philip Rivers, Quarterback San Diego Chargers
I LOVE TO WATCH YOU PLAY, BECAUSE … I LOVE YOU. "There are so many valuable lessons that I learned though competing in sports and my Dad was so instrumental in that learning process. He taught me that anything a Lynch was going to do, we would do 100%; he taught me how to be a good teammate, to win and lose with class, to always dream big and that with hard work anything I set my mind to was possible. All of those are invaluable lessons. Having said that, the most valuable lesson my Dad taught me through sports was that he loved me. He did this by always being there. He always was my coach. He was working incredibly hard to build his company when I was growing up, traveling a lot, but he managed always to show up when I had a game. That let me know he loved me! That effort, that commitment is the greatest lesson my father taught me that I try to parent by today … to always let my kids know that I love them and the best way to do that is to be there for them. Happy Father's Day, Dad and Thank you!" John Lynch, Jr., former NFL player and current Fox Sports broadcaster.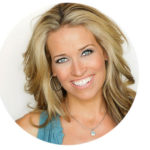 Alex Flanagan co-founded I love to watch you play in 2015. She was flying home from an NFL work assignment when a learning specialist, who was sitting next to her, shared 5 reasons she shouldn't feel guilty missing her son's game. She shared their conversation on her own website alexflanagan.com and the response was so overwhelming it inspired her to create ILTWYP to help parents like herself navigate youth sports.