By Alex Flanagan
Michael Phelps is one of the most impressive athletes I've ever been around. Not because he's the most decorated Olympian of all time, but because of how I've observed him compartmentalize distractions and tune out the noise so that he can focus on his set of pre-determined goals.
My job as a deck reporter for NBC Sports at various meets was to ask the winning swimmers questions immediately after their races. In many of my interviews with Phelps he alluded to goals he had either met or fallen short of meeting in any given race. I often followed up with a question about the goal, but he would never disclose specifics. That was between Phelps and his coach, Bob Bowman. "Michael began formal goal setting at age 12 and has elevated the process to an art form," Bowman tells me. "He may be the most goal oriented person on the planet."
This summer Bowman is also the head coach of the US Olympic Team. Wouldn't we all love to know what goals inspired Phelps to come out of retirement for the 2016 Rio games? Bowman certainly isn't telling. But Phelps' longtime coach and recently hired Arizona State head swim coach did share with me his thoughts on goal setting, which he feels very strongly about for ALL young athletes.
BOB BOWMAN'S SIMPLE GOAL SETTING TIPS FOR YOUNG ATHLETES 
At about age 11 to 12, athletes are ready for formal goal setting.
Coaches should help young athletes set their goals.
Goals should be exciting and meaningful yet realistic. Long-term "dream goals" (e.g., swim in the Olympics) can be emotional and more vague. Short-term goals such as times for a certain event at a certain competition should be very detailed and objective.
The coach and athlete need to develop a plan to reach the short-term goals which is based on attainment of specific daily objectives which are measured and recorded.
Goals should be written down.
If an athlete falls short of his/her goals, it is very helpful to look back at the daily/weekly objectives and see where things don't add up.
The most learning takes place when we fail. Embrace the process of improvement and the outcomes will naturally follow.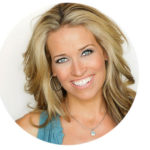 Alex Flanagan co-founded I love to watch you play in 2015. She was flying home from an NFL work assignment when a learning specialist, who was sitting next to her, shared 5 reasons she shouldn't feel guilty missing her son's game. She shared their conversation on her own website alexflanagan.com and the response was so overwhelming it inspired her to create ILTWYP to help parents like herself navigate youth sports.