By Alex Flanagan
8 Things Young Athletes Wish They Could Tell Parents
I like it when you come to my games and practices but I want you to be silent most of the time.
I often value my coach's opinion more than yours.
I hate being late. It is important to me that I arrive at games and practices on time.
I only want your input when I ask for it.
It is nerve racking and distracting when you yell out instructions to me during an important moment in my game.
Just because you played the same sport, doesn't mean your experiences are the same as mine.
Winning isn't what I enjoy most about playing.
Sometimes I wish you would let me be the authority, the one to teach you a skill, rule or technique.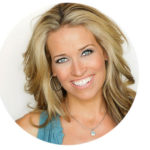 Alex Flanagan co-founded I love to watch you play in 2015. She was flying home from an NFL work assignment when a learning specialist, who was sitting next to her, shared 5 reasons she shouldn't feel guilty missing her son's game. She shared their conversation on her own website alexflanagan.com and the response was so overwhelming it inspired her to co-create ILTWYP to help parents like herself navigate youth sports.