NFL Tight End Tyler Eifert on Why Kids Should Golf
By Alex Flanagan
If you teach your child one sport, it should be golf. Not because you are going to raise the next Rory Mcllroy or because it will earn your child a scholarship to Stanford, like it did Tiger Woods, but because in the long run it's the sport that will open more doors in their future than football, basketball, baseball and hockey combined. "It's a great way to meet new people. I've witnessed a lot of business being talked about on the course and when I'm 70 I'll be able to play with my grandkids like I do now with my grandpa," explains Cincinnati Bengals Tight End Tyler Eifert.
Eifert began playing golf when he was a little boy and grew up competing in junior tournaments. "Ty loved any sport activity from a young age, but after we gave him his first set of clubs, he immediately fell in love with the game," his mom, Julie Eifert, remembers. "Golf is an outlet from all the team sports he played. It's relaxing for him."
As a rising star in the NFL, football is Eifert's profession, but golf is still his passion. "Something else is always coming up through the different shots you have to create. It's a constant competition with myself to beat my best scores," Eifert says, explaining what interests him most about the sport. "And it's measurable because it's an exact number. How do you actually measure whether you're getting better at catching a football?"
It's not just athletes like Tyler Eifert and the NBA's Steph Curry who are golf obsessed. Golf has become so popular and important in the business world, it's as if it should be a mandatory course for all MBAs. Just ask Sports Agent Steve Astephen.
Astephen grew up playing football, basketball, baseball and skiing, but it was golf that helped him grow his company, The Familie, into a prominent action sports agency, which Wasserman Media Group acquired in 2003. At Wasserman, Astephen now runs what is considered to be the leading action sports/lifestyle company in the fields of BMX, motocross, snowboarding, rallycross racing, skateboarding, surfing, road racing and wake boarding. But it's the sport of golf he credits most for his success. "I have closed more deals and clients and made friendships through golf more than any other way in life!"
That's why you'll find Astephen on the driving range with his 7 year-old-son. "The game is amazing for their future. Whether it's for a job interview, or to have something in common with their first girlfriend's father. Plus you can play your whole life."
Since it's really the only sport that doubles as a business tool here are 10 reasons to give your child the gift of golf.
10 reasons to give your child the gift of golf:
1.  It provides lifelong networking opportunities with people they otherwise wouldn't have access to.
2.  It gives players a way to interact meaningfully with clients and colleagues. There is plenty of time for players to talk, unlike a game of tennis or basketball.
3.  It teaches etiquette and respect. Every round ends with a handshake and looking the person in the eye. Players learn dress code since they are required to wear tucked-in and collared shirts.
4.  It encourages good ethics because cheaters are shunned. "Truthfully it's the only sport you can call a penalty on yourself. It's a game of honesty," says Astephen.
5.  It promotes patience. Golf is a mental game and to be good at it, players have to learn to keep their cool and control anxiety.
6.  It is good for hand-eye coordination. Small ball and a little club.
7.  You don't have to have similar skills to play each other. Because of golf's handicap system people of varying abilities can compete against each other.
8. They will never top out: you never beat the game. Meaning you can always go lower and do better.
 "Even when you shoot your best round ever, you always feel like there's a couple shots you left out there," says Eifert.
9.  People who play golf well are popular. There's always room to add a good golfer to a foursome. Being a good golfer will also get you automatic invites to play in charity or celebrity events. When I suggested NBC consider inviting Tyler Eifert to play in the wildly popular and coveted American Century Celebrity Golf Championship Tournament in Lake Tahoe, it was a no-brainer after they saw his handicap.
10. It's a game they can play for life. Basketball and football aren't sports easily played by 60-year-olds. Golf is.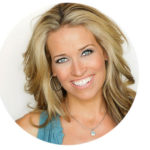 Alex Flanagan co-founded I love to watch you play in 2015. She was flying home from an NFL work assignment when a learning specialist, who was sitting next to her, shared 5 reasons she shouldn't feel guilty missing her son's game. She shared their conversation on her own website alexflanagan.com and the response was so overwhelming it inspired her to co-create ILTWYP to help parents like herself navigate youth sports.