When Kids Don't Need A Parent's Attention
By Alex Flanagan
I try not to let my son see me watching him shoot free throws.
Since the NCAA basketball tournament began, in between games and at half time he runs out to the driveway and works on his shot. He's become obsessed with improving his shooting percentage. He's shooting almost 75 percent. I try and play it cool even though I'm ecstatic. Not about the shooting percentage, but because he's outside playing. Because I didn't have to force him off his electronics and nag him to practice. Or maybe just seeing him work at something for no other reason than he's inspired and it's what he wants to do gives me satisfaction. Whatever it is, I don't want to mess it up. So, I'm silent.
When he comes inside and announces he shot 100 free throws and made 72 percent of them. I say, "that's cool." It feels good resisting reacting, not making it a teachable moment or saying something snarky like "you need to be doing that more often if you really want to be successful at basketball, you know?"
I'm reminded of an article I've held onto in a pile of clippings I keep. I dig it up. It's quotes from a graduation speech that ESPN writer Kate Fagan gave in 2017. In her commencement speech, she told the graduating class at the University of Colorado about how she grew up playing basketball. She recalled that as a kid she practiced daily for nearly a decade, taking 250 shots a day. She likely totaled over a million attempts that no one made her take or even knew she did. "The gratification came from feeling the competence of my own body which I had harnessed through repetition; hearing the snap of the net was the punctuation. The feedback loop ended by the time the ball hit the floor," she says.
The moral of her story, though, isn't about working hard or how one can play in college like she did at CU Boulder if they practice more. "This is a story about validation, about satisfaction — about where we find these things and what happens when we start looking in the wrong places," Fagan says. "We now seem to be addicted to the reaction, to the applause. And even more than that: it is as if nothing is inherently beautiful, but only if enough people agree that it is – if it is liked 500 times, retweeted 100, if it has its own Instagram page and LinkedIn account."
This resonates.  Like you, I am raising my three children in a generation of young athletes with their own YouTube channels who Snapchat stories as a highlight reel of every move they make. Don't forget about us parents bragging about our kids' grand slams, hat tricks and 1st place finishes on Facebook.
Before my son is done shooting, I get out of my hiding spot, behind a pillar in my kitchen and decide to stop watching him out the window. This is his moment, not mine. I am more aware now than ever before, that for him to have it, I have to be willing to give it to him.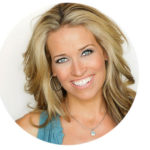 Alex Flanagan co-founded I love to watch you play in 2015. She was flying home from an NFL work assignment when a learning specialist, who was sitting next to her, shared 5 reasons she shouldn't feel guilty missing her son's game. She shared their conversation on her own website alexflanagan.com and the response was so overwhelming it inspired her to create ILTWYP to help parents like herself navigate youth sports.