By Alex Flanagan
Patrick Cloutier says if he can do this DIY football inspired room, so can you! The hardest part is figuring out the numbers and making it scale to your room. Luckily, Patrick figured out a formula for us and shared it with me. An accountant by day, it took Cloutier about 120 hours to paint his son Zach's room for his birthday present.
Warning: you will need time and patience for this project! Sorry, you get what you put in.
Add two fatheads and a cool football lamp from Canadian Tire and TADA! Here is Patrick and Zach's formula for painting your own football bedroom.
SUPPLIES:
Calculator
Light colored pencil
Good eraser
Ruler
Scale
Painter's tape
Fathead of your favorite NFL player and team logo
Green paint (Color used is Garden party from Home Depot)
White paint
Team paint colors for your end zone
Paintbrushes
Stencil numbers
Lots of Patience
CLICK ON THE ARROWS BELOW FOR STEP BY STEP INSTRUCTIONS :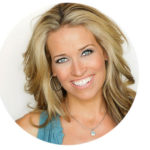 Alex Flanagan co-founded I love to watch you play in 2015. She was flying home from an NFL work assignment when a learning specialist, who was sitting next to her, shared 5 reasons she shouldn't feel guilty missing her son's game. She shared their conversation on her own website alexflanagan.com and the response was so overwhelming it inspired her to create ILTWYP to help parents like herself navigate youth sports.