By Alex Flanagan
How important is it for girls to play sports? Well, let me ask you this first: How important is it to you to raise a confident daughter who will graduate from college, be able to get a job and hold her own if she so pleases in a male-dominated field like finance, tech or sports media? If your reply to that question is yes, then you don't even need to think twice about the first question because your answer is automatically: VERY Important.
I recently served on a panel at the NFL's Women's Summit that took place during Super Bowl Week in San Francisco. The inaugural event brought together hugely prominent women like Serena Williams, Good Morning America anchor Robin Roberts and former U.S. Secretary of State Condoleezza Rice, all for the purpose of promoting girls playing sports … because according to organizations like the Women's Sports Foundation, girls who take part in sports have higher levels of confidence and self esteem. And that is just the beginning.
As I sat one morning at the summit listening to a discussion between journalist Claire Shipman and Global Vice Chair of Public Policy at Ernst & Young, Beth Brooke-Marciniak, a stat that was printed in bright yellow and white on a handout sitting on my lap jumped out at me.
Ninety-four percent of women in the C-suite played sports.
C-suite is slang for a corporation's most important executives, the Chief Financial Officers, the Chief Marketing Officer, the CEO – all the powerful positions that start with C. The stat was from research conducted by Ernst & Young and ESPNW over the last three years. It's such an incredible stat that it made me want to run home and sign my two daughters up for any and every sport I could find! Not because I want them to one day run a company, but because I want them to have the confidence that they CAN run a company if that is what they choose to do.
Consider this from a 2014 article in The Atlantic called The Confidence Gap, written by Shipman:
"Studies have found There's even a direct link between playing sports in high school and earning a bigger salary as an adult. Learning to own victory and survive defeat in sports is apparently good training for owning triumphs and surviving setbacks at work."
It seems it's the lessons sports teach that are most valuable, not how GOOD girls are at any given sport. According to Brooke-Marciniack, "your daughter doesn't have to be elite to get the benefits." Benefits which, according to the research, include girls who are less likely to do drugs, have greater personal safety, perform better in school and have greater social and economic mobility. So you don't have to speed-dial private coaches or get your kid on the area's very best club team. Just run out and sign them up for a sport, any sport, and then sit back and let them play.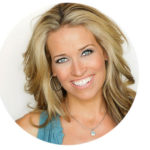 Alex Flanagan co-founded I love to watch you play in 2015. She was flying home from an NFL work assignment when a learning specialist, who was sitting next to her, shared 5 reasons she shouldn't feel guilty missing her son's game. She shared their conversation on her own website alexflanagan.com and the response was so overwhelming it inspired her to create ILTWYP to help parents like herself navigate youth sports.