By Alex Flanagan
Over the years my heart has dropped more than once when a professional athlete has applauded their mother for never missing ONE of their games.  It would make me panic picturing my son all alone on the bench, wallowing in sorrow because his working mom was so busy interviewing someone else's kid that she couldn't be in the stands to cheer on her own child. Turns out, not always being there might have some significant benefits.
Michael McArdle is a Learning Research Specialist and the former Executive Director of the non-profit Learning Patterns Corporation. He writes, lectures, and conducts workshops on a variety of subjects dealing with the development of the human mind. He says parents can stop feeling badly for sometimes missing a game, because it's actually good for your child. Here are a few of his reasons why.
FIVE REASONS TO MISS YOUR CHILD'S GAME
1) YOUR CHILD WILL FEEL A GREATER SENSE OF SELF-ACCOMPLISHMENT
"The single greatest aspect of emotional Intelligence is self-awareness. A young athlete has to learn how to self-assess, and this becomes increasingly difficult because of the number of adults who want to be part of the sporting experience," says McArdle. This brings to mind one of my son's little league games, where the parents stopped play for 30 minutes to debate a forced out at second base. Our team was on the wrong side of the rule, yet because the kids' interpretation of the decision was based on which side of the argument their parents and coaches fell, the kids felt like our team had been wronged. What if the children had been able to interpret the rule on their own and then enforce their decision? According to McArdle it would make a big difference. "The ability to internally motivate and evaluate a performance cannot be developed to its fullest if there is too much external evaluation." McArdle says "An athlete is the sole determinant in evaluating whether or not they have achieved success. "
9 THINGS GOOD SPORT PARENTS AVOID
2) YOUR CHILD MIGHT ACTUALLY HAVE MORE FUN
"We tend to judge ourselves by the intent of our actions, but others judge us by the impact of our actions," says McArdle. Have you ever offered your child constructive criticism after a game? I did, last night after basketball practice, when I gave my daughter advice on how she would be better on defense if she tweaked her footwork. McArdle points out, "Parents often give critical "feedback" immediately following a game or practice with the intent of helping the child improve. These children become more concerned with pleasing mom and/or dad than with winning the game. In effect, they perform for approval rather than enjoying the competition."
8 THINGS YOUNG ATHLETES WISH THEY COULD TELL THEIR PARENTS
3) KIDS BECOME MORE MOTIVATED TO IMPROVE WHEN YOU'RE NOT CHEERING THEM ON
We've become a society of self-esteem cheerleaders.  We throw around, "Good Job!" and high-fives every time our kids swing or shoot.  While well intended, McArdle says this constant praise creates a phenomenon called fluency illusion. Simply put, your child thinks they know more than they actually do, because we tell them they do. "We become duped by a misperception of "fluency," believing that because our sporting performance is so good today, our performance will remain that way tomorrow or the next day, "Says Mcardle. "This fluency illusion is so strong that once we feel we have conquered something (we are "good" at it), we assume that further effort won't strengthen our ability."
4) COACHING IS MORE EFFECTIVE WHEN PARENTS AREN'T AROUND 
How many times have you watched a coach give your child advice and then jumped in the car and reminded your kid of what you just overheard the coach telling him or her? McArdle calls it "Doubling Down" saying, "Kids need support and direction. Support from parents, direction from coaches."
5) YOUR KIDS ARE MORE LIKELY TO STICK WITH A SPORT LONGER
"The burn-out correlation is directly tied to parental over-involvement," Says McArdle. "This does NOT mean parents are responsible for kids "burning out." It simply states that there is a higher correlation between parents who were a big "part" of the child's sporting life and those kids who chose to leave the sport."
12 QUESTIONS EVERY PARENT SHOULD ASK THEMSELVES AT THEIR CHILD'S GAME
McArdle suggests parents think of attending sporting events like snowfall. "Snow is intermittent, not always predictable, but always lands softly." He Says. " Whether or not I attended my daughter's sporting events, I always started the conversation with one question: "How do you feel you did today?" I couldn't care less about the score or her statistics – I cared about her ability to self-assess her intrinsic motivation to be the best that she is capable of being. In the game of life, nothing else matters and everything else will take care of itself."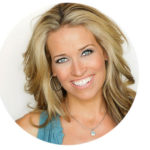 Alex Flanagan co-founded I love to watch you play in 2015. She was flying home from an NFL work assignment when a learning specialist, who was sitting next to her, shared 5 reasons she shouldn't feel guilty missing her son's game. She shared their conversation on her own website alexflanagan.com and the response was so overwhelming it inspired her to create ILTWYP to help parents like herself navigate youth sports.